Tuckey Warmly Greeting Visitors Aboard the Arriving Ferry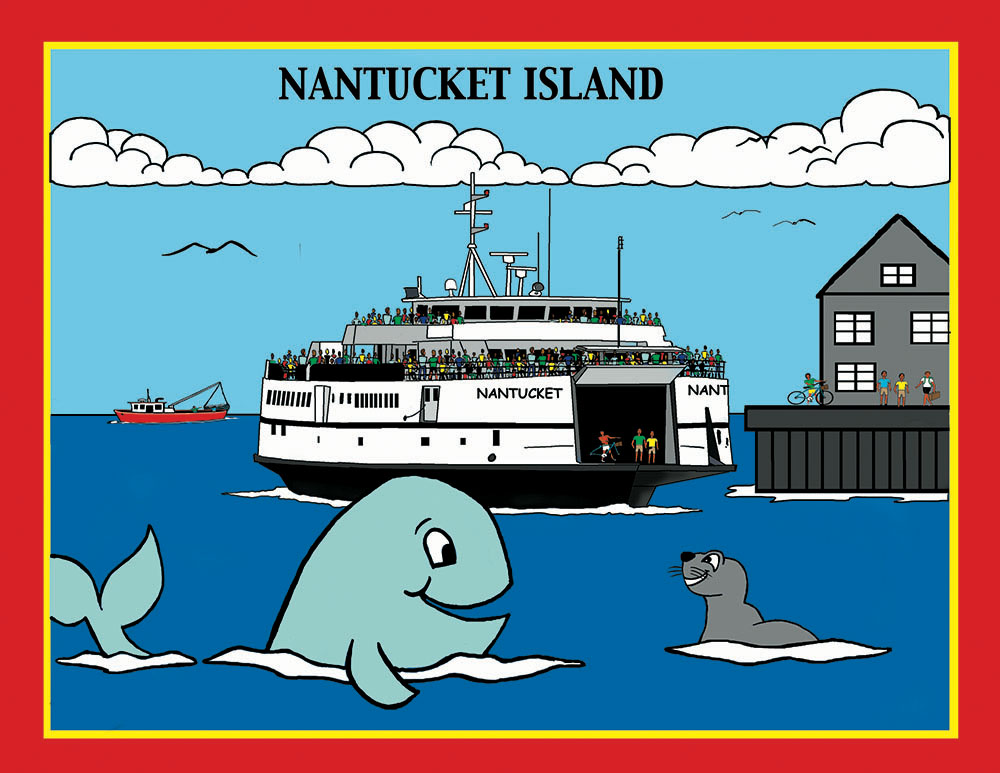 A beautiful 18″ x 24″ poster by Tuckey's illustrator Rod Cole.
Tuckey is here every day to happily greet the Nantucket ferries arriving from Cape Cod. Families enjoy the beautiful two-hour trip and are excited to arrive at Nantucket. Put this poster in your home to remind you of the wonderful ferry trip across Tuckey's pristine blue waters.
Back to Store